11 May

Time to get selfish.

Workshops. Panels. Real conversations. Self-care kit making. Plus, Self-Care Workbook to up your game. The day is by and for women 40 & 50+.
Beauty. Wellness. Life at 40+.
Join us for a jam-packed day of self-care workshops, panels, and roundtables conversations by and for women over 40. Walk away with a customized self-care plan and self-care kit to keep you motivated.
Workshops, Panels, and Conversations:
• Life at Women 40+ | live discussion about life in middlescence
• Personal Self-Care Audit | access and audit where you are today in your personal care
• Self-Care Plan and Goal Mapping | set a roadmap to staying the [care] course
• Mind, Body, Beauty at 40+ | learn to up your mental game to sustain your care plan
• Self-Care Kit Making | create your very own at-home care kit
What's included with your ticket:
• Self-Care Workbook including a Personal Audit Worksheet and Snapshot, Habit Tracker, and Summer Bucket Live Life List
• Self-Care Kit "Holder"
• Lite morning bites, coffee, and tea
What to bring:
Supplies:
-Journal or sketchbook -Headphones-Small empty jar-2-3 positive memories written-Thank you notecards
-Brown bag lunch and snacks-Your own water if you'd like to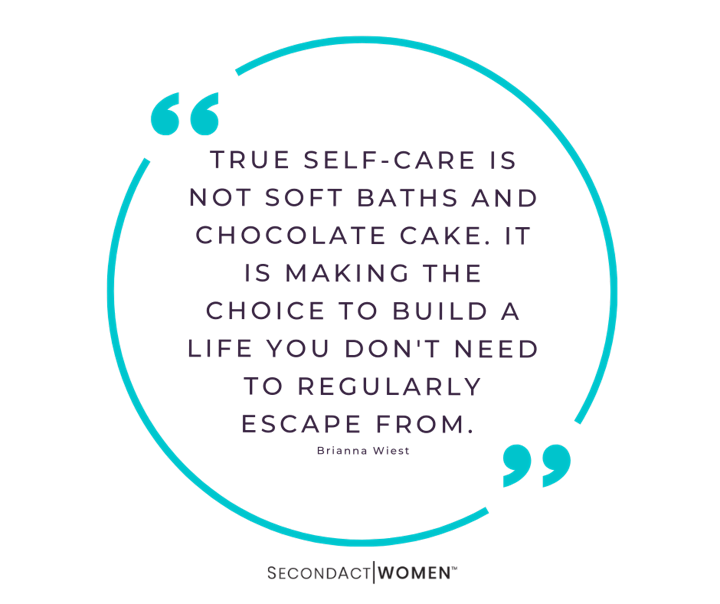 "Incorporating self-care every day helps to serve as an armor to protect the energy that we need to survive and thrive." – Dr. Maria Baratta, Ph.D., LCSW
Join Barbara Brooks and Guadalupe Hirt, co-founders of SecondActWomen for the first Self-Care Summer Camp sponsored by Douglas County Library. Self-care is not selfish and it's certainly not about fancy organic foods, fad diets, or going broke to feel better about yourself. It's about creating a life we no longer need a retreat from.
* Topics are subject to change.