09 Mar

5 Ways to Use Slack for Small Business

Slack is one of the best communication tools out there and we're giving you shortcuts to use it.
One of the Best Tools for Business Team and Client Communications
Slack is an essential tool for business that could possibly save you time and change the way your team and clients communicate If you need to send a message to one person, the whole team, or clients, Slack is the way to go and it's free.
Barbara Brooks with SecondActWomen will take you on a deep dive into Slack with a real-time look into its uses, how it integrates into your Google Drive and other applications.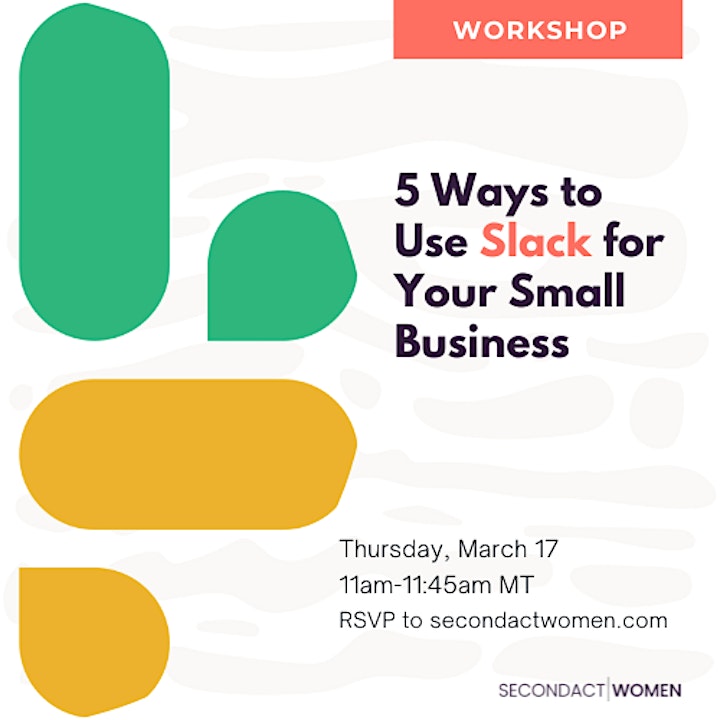 It's a pro-age community for women 40 & 50+ to gather, grow and access programs, tools, and support to scale their businesses, get hired, change careers, and create connections. As seen on the pages of Forbes, The Denver Post, MarketWatch, and others, Barbara and Lupe's global mission is to erase ageism and encourage intergenerational mindsets of corporate, the startup world, and everywhere in between so that women 40+ can receive the support they need to go next-level in middlescence.