09 Mar

5 Steps Creating Your Own Personal Brand | Interactive Workshop

You're a brand and cultivating it is essential. We're going to give you the tools to amp it up!
If you have even one social media account, you are a brand called You"
Knowing and cultivating your personal brand is essential in the corporate world, as an entrepreneur. It gives you the opportunity to differentiate yourself, build self-awareness, increase your value, and ultimately advance your business and career.
So, join us for an interactive discussion and working sesh to define your personal brand and visibility approach to confidently communicate your personal value to future clients, employers, and connections.
You will:
Work on your brand foundation
Create your own personal brand elevator statement
Develop a visibility plan to boost online presence and audience
Bring: Personal or business brand vision if you have one. If you don't. It's a-okay that's what this workshop is all about.
Get a Personal Brand Statement worksheet to nail your thirty-second narrative too.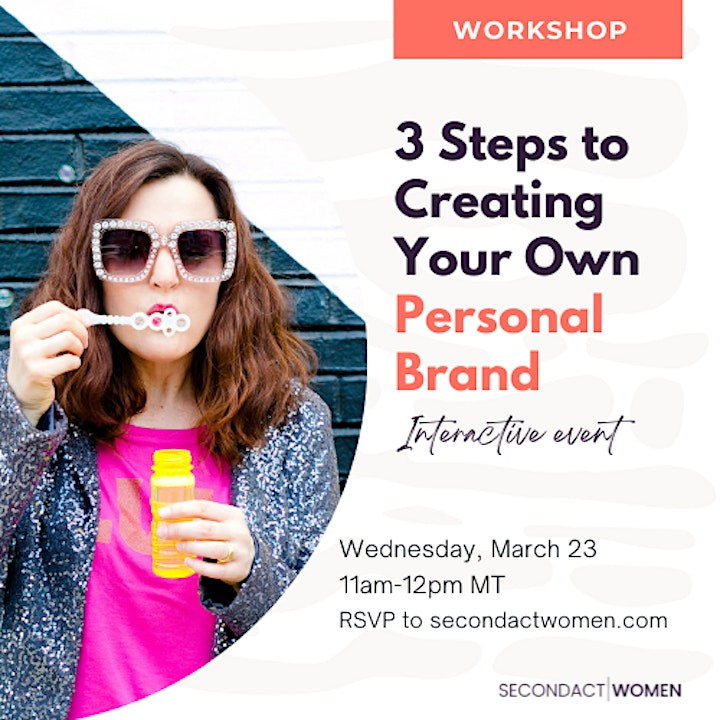 It's a pro-age community for women 40 & 50+ to gather, grow and access our programs, tools, and support to scale their businesses, get hired, change careers, and create connections. As seen on the pages of Forbes, The Denver Post, MarketWatch, and others, Barbara and Lupe's global mission is to erase ageism and encourage intergenerational mindsets of corporate, the startup world, and everywhere in between so that women 40+ can receive the support they need to go next-level in middlescence.