28 Nov

2023 Business+Career Goal Setting + Vision Board Workshop [live]

It's no secret you have SET GOALS and WORK THEM for better results. Learn a new method to help your business growth strategies.
Craft Business and Career Goals for Hitting the Mark in 2023
...and apply them to your vision board for business and career
Set aside CEO strategy time to get laser-focused on your 2023 business objectives and create your 3-4 SMARTER goals or, as I like to say, your GPS [Goal, Plan, Start] system and vision statement and board for your business.
You try to set goals for your business to succeed or for your career to hit that bonus, but you don't because life happens, and you're steadily trying to stay afloat. , and we do what we can, as soon as possible, to hold the fort down. Or you set them and quit within weeks because you're too busy working IN your company as the operations manager and not ON your business as the CEO. Same with your career. It's one thing after another, and all you're trying to do is hit the company goals.
AGENDA:
10:00 am | Tips to becoming a better CEO of your Business and Career
10:15 am | Inventory and assess the 7 key business and career categories to uncover goals
10:30 am | Set your vision statements
10:50 am | Create your 12-month and 90-day business GPS – Goals, Plan, Start system
11:30 am | Recess and Network
11:45 am | Craft your business and career vision board
12:45 pm | Fireside chat and show & tell
KEY TAKEAWAYS:
Ownership and Career CEO Day Prompt List for business and career
Business and Career Compass Wheel
Vision Statement
Business and Career Goals
90-day plan to immediately begin the work
BONUS: Your Business Vision Board to keep you motivated every 12 weeks.
The workshop is perfect for the…
small business owners
women looking to start a business or side-gig
women wanting more from their careers
women looking to figure out their next moves
career-women in commission sales
The habit of acting daily on one or more of your major goals is life-transforming."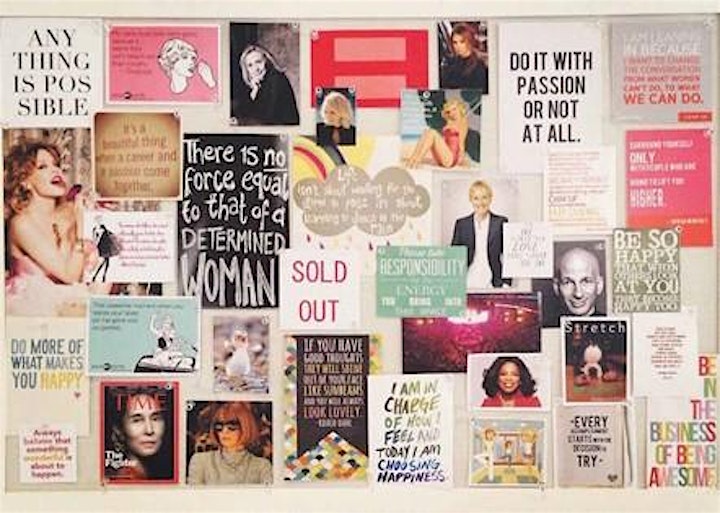 Bring:
Business plan(don't have one? no problem. this event will help create them)
Calendar, planner, time management devices
Things you would like to accomplish in your business in 2023
Magazine cut-outs, images, motivational quotes (we'll have some too!)
Push pins, glue sticks, and/or washi tape
An empty frame, corkboard, poster board, planner, or laptop for images
Brown Bag lunch or snacks
Water bottle AND
Champaign glass
Your tickets include coffee, tea, and MIMOSA cocktail and mocktail mixings.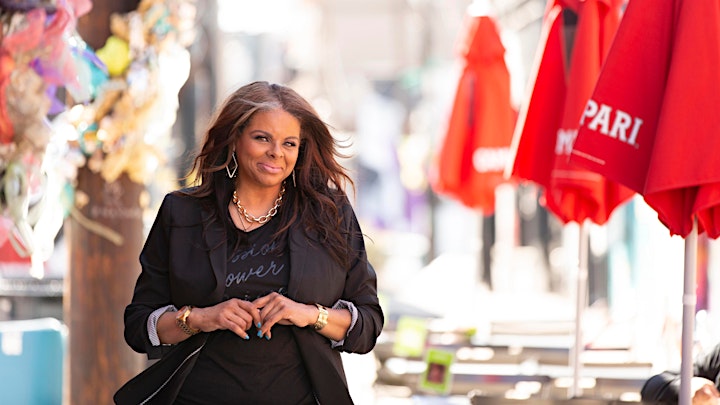 About SecondActWomen and Me:
I founded SecondActWomen in 2018 (at 51, now 56) to combat gendered ageism, as more of us are being aged out of the corporate community and overlooked in entrepreneurial circles. Now at 56, SAW delivers high-impact hybrid boot camps, conferences, retreats, and business tools to help advance women over 40 succeed in their own businesses and successfully retain, advance, or switch careers. I'm also a visibility coach helping these same women get ahead by showcasing and owning their unique middlescent value in their small businesses and professional careers.
Find me at @heybarbarabrooks on IG and on LinkedIn at linkedin.com/in/barbaralbrooks.
During the event, photographs and videos may be taken on behalf of the host to post on social media to promote services offered to customers. If you wish to be excluded from the photographs, please notify us.